Our Vision
A community and a world in which everyone has a decent place to live.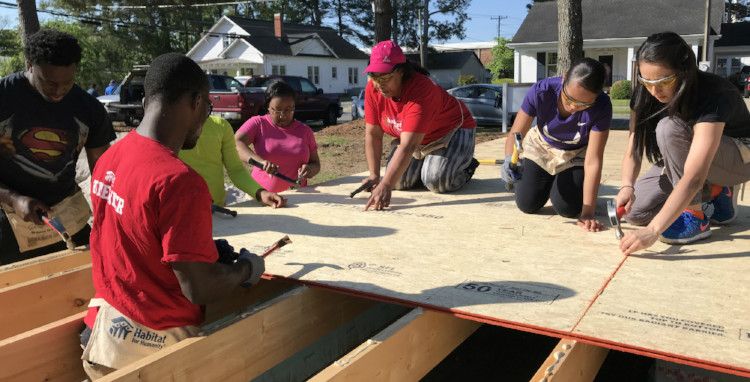 Our Mission
Seeking to put God's love into action, Habitat for Humanity of Goldsboro-Wayne brings people together to build homes, communities and hope through affordable housing.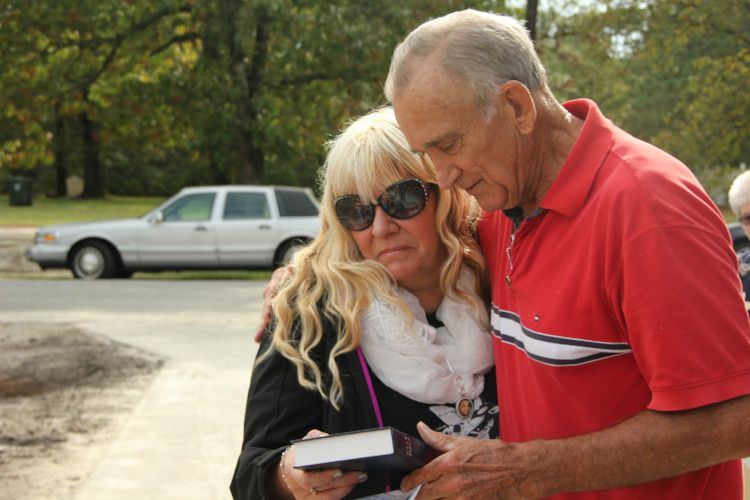 History
Habitat for Humanity International was founded in 1976 by Millard and Linda Fuller as a Christian-based nonprofit ministry focused on sharing God's love through action and a focus on providing affordable opportunities for one of mankind's most basic needs - shelter. Though the idea was generated in Americus, Ga., the first Habitat build took place in Zaire, Africa (what is today the Democratic Republic of Congo). Today, Habitat for Humanity is a true world leader in addressing the issues of poverty and the need for affordable housing.
Through the work of Habitat, thousands of low-income families have found hope in the form of affordable housing. Churches, community groups and others have joined together to successfully tackle a significant social problem—to provide decent housing for all. Today Habitat for Humanity works in 1,400 different communities through the United States, is in more than 70 countries, and has served more than 13 million people worldwide.
Locally, Habitat for Humanity of Goldsboro-Wayne was founded in 2001 by Bill and Jan Edgerton. Since then Habitat Goldsboro-Wayne has built and closed 94 new homes and, in 2018, began a home repair program. This program focused first on minor home repair needs and now is seeking to focus first on critical roof repairs. So far this program has served 40 families. All total, Habitat Goldsboro-Wayne has served 194 people here at home and abroad through our tithe program.
Our work covers all of Wayne County, from inside Goldsboro city limits, to Fremont and Pikeville, Mount Olive, Seven Springs and places in between. We also expanded our service area in 2022 to include Kinston and the rest of Lenoir County. Our requirements for partnership are simple. Applicants must live or work in Wayne or Lenoir County (depending on where we're building). They must have a housing need. They must have the ability to pay (because we do not give our houses away). And they must be willing to partner with us and help build their own home.
Non-Proselytizing Policy
Habitat for Humanity is a Christian-based organization. We were founded on Christian principles and we strive to operate and live by Christian values.

However, Habitat Goldsboro-Wayne will not proselytize and will not work with entities or individuals who insist on proselytizing as part of their work with Habitat for Humanity. This means that Habitat will not offer assistance on the expressed or implied condition that people must adhere to or convert to a particular faith or listen and respond to messaging designed to induce conversion to a particular faith.

We believe that we can better share our faith through our actions and our love of our neighbor.