Daniels & Daniels Women Build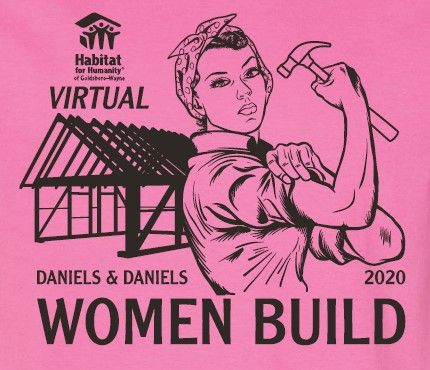 Women Build is one of Habitat Goldsboro-Wayne's longest running and most popular fundraising events. Presented this year by Daniels & Daniels Construction Co., Women Build was to be held May 14-16 on one of our construction sites. However, because of complications from COVID-19, we have decided to make some adjustments.
This year we will hold a virtual Women Build. For a $25 registration you will receive a t-shirt and thank-you bag from our sponsors. And then when you come to pick up your goodie bag at our office at 131 E. Walnut St., you can try your hand at our fastest hammer contest and a chance to win additional prizes!