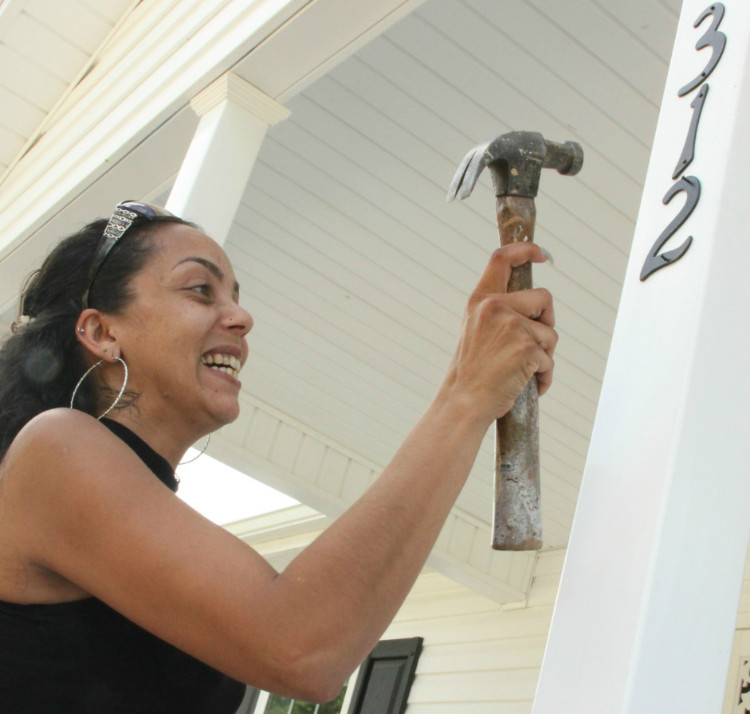 Habitat Home Ownership
How can I qualify for Habitat Homeownership?
1) Currently live or work in Wayne County and have for at least one year.
2) Have a housing need:
     a) Conditions pose a health/safety risk
     b) Overcrowded
     c) Government-subsidized housing
     d) Rent more than $30% gross income
3) Have the ability to pay:
     a) Meet income guidelines (See below)*
     b) Have low debt-to-income ratio (40% absolute max, 35% preferred max)
     c) Have stable income for last 12 months
     d) Have not declared bankruptcy in last 24 months
     e) Pay current rent/house payment on time
     f) Do not have excessive bills in collections
4) Be willing to partner on sweat equity hours
     a) Minimum 300 volunteer hours
* Income Guidlines
Family Size     Income Range
1                    $20,000 - $31,600
2                    $20,250 - $36,100
3                    $22,800 - $40,600
4                    $25,300 - $45,100
5                    $27,350 - $48,750
6                    $29,350 - $52,350
7                    $31,400 - $55,950
8                    $33,400 - $59,550
Applications are accepted between April 1 and July 31 each year. We will let you know within 30 days if you are eligible to continue the application process. If you have questions, please email lbiser@habitatgoldsboro.org or call 919-736-9592 x 2. If you are unsure if you might qualify but are interested, please fill out the application and allow us to process it. We cannot speak to you regarding your specific circumstances without an application. If you do not qualify, we will be happy to explain why and offer suggestions about what steps to take next.
Think you are ready to apply? Unsure but curious if you qualify? Ready to own your own home? Then click here to apply now!